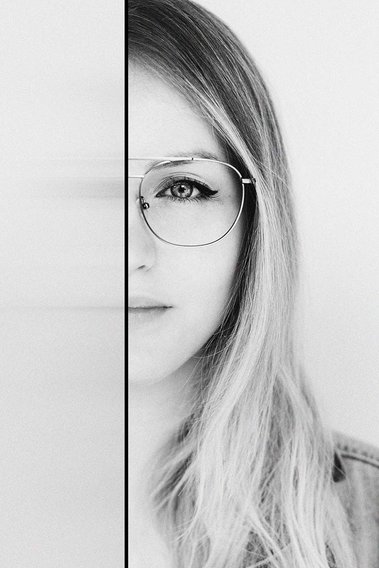 My name is Clothilde [klo-TEE-ld] but have always been simply known as Chloë.
I'm a Graphic Designer full-time and a self-taught freelance photographer with a huge passion for capturing the small moments in life that may pass us by. I studied Computer/Electrical Engineering in Trinity College Dublin, Ireland and graduated in 2017 with Distinction in Graphic Design from BCIT, Vancouver, Canada.
My career goal is to work along side passionately creative people doing a mix of what I love (graphic design/ photography/ illustration), to be published within National Geographic and to be a Red Bull Illume competition finalist.
Currently located in Vancouver, BC.
Words from those I've worked with...
"It was a genuine pleasure to work with Chloë. Chloë had a relaxed, flexible approach and worked effectively with stakeholders across our business. Chloë understood our brand objectives, efficiently created high quality content and always delivered more than promised. 100% would hire!"
- Michael Andersen, Chief Executive Officer at Ollie Quinn
"Working with Chloë is effortless and a pleasure. She has the business savvy to quickly grasp concepts and turn out exceptional visuals with very little revision required, and all within the committed deadlines. It may be due to a combination of her background in Photography as well as Computer Engineering or just raw talent! I can't say enough about the quality, the speed, the attention to detail and the effectiveness of her work!"
- Priscilla Anderson, Operations Director at Ollie Quinn
"Chloë is both a delightful, intelligent person to work with and extremely talented in photography and graphic design. I worked with Chloe in a freelance capacity and she proved very reliable, amiable and always wiling to go the extra mile to satisfy our needs on time and budget. She has a fantastic eye for photography, including both product and lifestyle concepts and provided some fantastic creative concepts that took our team's marketing efforts to the next level. It would be a pleasure to work with her again."
- Siena Dixon, Brand Director at Ollie Quinn

"Chloë proved herself to have every quality I look for in a young creative -hungry to learn, enthusiastic, self motivated and passionate. Her flair was evident from the moment her name first entered my inbox, because rather than send her CV direct, Chloë instead engaged Huskies thorough their social channels, using them as a platform to showcase her talent as both a writer and photographer, as well her knack for shrewd marketing – clearly, she knew exactly who knew her audience was.
I then set Chloë and the partner I'd selected for her a brief to answer, which they did less than a week later. Here, I was able to further understand her ability as salesman of her own ideas and again, she impressed.
As well as answering briefs, and helping the more senior creative with theirs, Chloë even succeeded in working as a photographer for one of our biggest clients, the Irish Tourist Board – Failté Ireland. As a result, her work was featured on visitdublin.com - quite the boon for one so junior.
I will conclude by saying that Chloë was never anything less than professional and wouldn't hesitate in recommending her."
- David Howlett, Creative Director
"I had the pleasure of working with Chloe when she was a brilliant Creative Intern with a Social Media focus for In the Company of Huskies ad agency. Chloe conjured some superb creative ideas that fed into some of the agency's largest social/content projects, she displayed excellent time management skills, and she is extremely well organised and diligent. These ideas and qualities allowed Chloe to worked on some of Huskies most important accounts - mainly Failte Ireland, Guinness Storehouse and AIB. Chloe is a highly creative, conscientious and professional individual and I would have no hesitation in recommending her... and being honest - if Chloe returns to Ireland, I would employ her again on the day of her return if there's a position available."
- Andrew Murray, Director of Social Media & Content
For our benefit concert for amnesty international we needed someone who could create a clean design that was both beautiful and memorable. We asked Chloë to design a poster for us, and i'm really thankful we did. Giving her feedback was a breeze, she worked very quickly and I was more than happy with the result!
- Adam Caddell, Operations Manager
"Working with Chloë was an absolute joy.
Chloë is the whole package; quick, creative and insightful. She supported me every step of the way to transform my ideas and visions into tangible designs; including a logo and website which effectively enabled me to market my products and services online.
Chloë also directed a forest and beach shoot that together with her designs, really captured the essence of what I was hoping to achieve with the EagleRose brand. Her fresh and friendly energy made for a fun and memorable afternoon.
I would wholeheartedly recommend her for your creative projects."
- Ruth Hadland, Founder of EagleRose
"Chloë is a dear friend of mine. I met her when we were working together on some photo projects while she was living in San Francisco. She was wonderful to work with and brought so much happiness to my day! She is one of the sweetest people I know, with a beautiful heart and great sense of adventure. She's very respectable, a hard worker, and is always there to help. Would trust her with anything!"
- Kima Kimberlin, Photographer
"Working with Chloe was an absolute dream. I had a really exact image in my head for my EP cover and we only had 15 minutes to shoot. Not only did she get the shot I wanted, but she did her own thing for the last few and they turned out to be even better than what I had imagined. As the cover represents my music, it was really important for me to have the perfect shot. And Chloe got it, what seemed to be effortlessly. And it was fucking fun."
- Tara Lee, Actress & Singer/Songwriter
"Chloë Keogan makes her bed in Dublin, Ireland. She is one of those creative types who, if giventhe chance, would spend every moment of everyday clicking away! I believe good photography is when you can find a fascination in the mundane and a colour in the bleak. When you truly love something you can find this, but its not withoutits dedication and work… Chloë practices this daily. I have yet to see a daywhere she does not hold a camera (and have a lunch where she does not take mypicture!) Candid is her forte "somethingthat cannot be 'created'" - she's always on the hunt for it. So please come andsee what she has captured in her art. Stick around…enjoy it!"
- Maria Ohle, Musician/Songwriter
"When I began working as Features Editor of Prowlster Chloë was an obvious choice to head our photography department. Her work is consistent, people instantly feel at ease in her presence and her sense of adventure brings all of her photos to life. Chloë can easily glide between high fashion shoots to product shoots. She is one of the most professional people I have had the chance to work with aswell as being warm and friendly. I always look forward to working on shoots with Chloë and I would highly recommend her to anyone!"
- Louise Cunnane, Features Editor & Singer/Songwriter
"Chloë restored and recoloured some old damaged photographs of my grandparents for me as a gift for my parents. We had very few pictures left of my grandparents and the ones we had were in very poor condition. Chloë was able to digitally repair and colourize the old black and white photos. The original pictures meant a lot to my parents and they were blown away by the restored, colour versions. I would have no hesitations in recommending Chloë for similar projects. Chloë was extremely helpful and very professional throughout the whole process. Chloë's passion and creativity really showed resulting in a one of a kind gift for my parents and family."
- Andrew Donnelly, Structural Engineer & TCD Alumni
"Chloe Keogan is an extremely gifted person in many ways. Her skills with a camera and her natural ability to capture feelings and atmosphere in a shot are astounding but they are only the tip of the iceberg.
I had the pleasure of working with Chloe of the course of a year when she volunteered to become the Trinity SVP (St. Vincent De Pauls) official photographer. She endlessly worked to capture the atmosphere at every event whether it was the laughter at a fundraising night out or a kids performance at our Christmas Panto. Her work greatly benefited every aspect of the society. It hugely promoted us across Ireland by showcasing the fun but also hard work which we do each week and also preserved incredible moments between our volunteers and the people we help. Moments which are held close to many peoples hearths. Her passion for photography combined with her incredible work ethic and her compassionate personality is simply awe-inspiring. I could not recommend a person higher.
From everyone, volunteers and families, in Trinity SVP we would like to deeply thank you, Chloe, for your incredible contribution. You are sadly missed and I look forward to when we can work together again.
Some pictures may be worth a thousand words but Chloe's are worth a lot more."
- Nicholas O'Brien, Past President of the St. Vincent De Paul Society, TCD 2013/14
"My friend Chloë is an extremely talented photographer and a dancer. From the minute I met her I realised how charismatic and inspiring she is. Chloë is very reliable, punctual, easy going and relaxed person. She loves travelling and exploring numerous different destinations. She has a strong passion for photography, art and design. I enjoyed every minute spent together on our last trip to Co. Clare in April. We were there to photograph an amazing wedding in Kilkee, and she was so helpful and dependable. Chloe is very neat and tidy, and she would always leave the place the way she found it. She would be a lovely person to meet."
- Ivana Patarčić, Photographer